26.02.11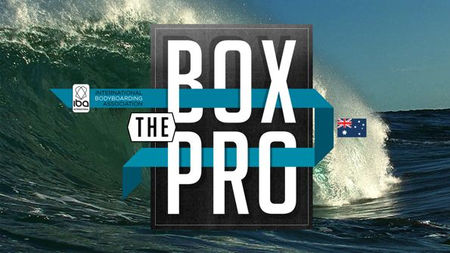 La dernière compétition de BB sur cette droite fameuse remonte à dix ans... Et les meilleurs riders du monde en bavent d'envie. Ryan Hardy s'y voit déjà et pour lui, c'est la meilleure saison pour The Box et ça va donner, selon lui.
C'est là que l'IBA va dévoiler la nouvelle formule GSS (Gran Slam Serie) qui va mettre en lice le Top 24 mondial avec deux riders invités (wild cards) et 6 qualifiés lors des qualifications. Pour les trois premiers tours, les riders d'affronteront sous la forme d'un "tournoi toutes rondes" (par poule) où ils comptablisent les points en fonction de leur classement dans la série (6,4,2 et 1).
Après les 3 tours, le Top 16 entrera dans la seconde phase de la compétition pour revenir à sa forme initiale en man-to-man ( un contre un)."Cela apportera un vent de fraîcheur et de nouveauté," commente Terry McKenna, le directeur du tour IBA."C'est bon pour les riders, super pour le public, et cela va donner le ton pour les medias et les Tv qui couvriront ces séries".
Les qualifications commenceront le 11 Avril et la compétition aura lieu du 14 au 21 Avril. The Box. Margaret River. Côte Ouest.

Pour ceux qui ne connaissent encore le spot et la droite, cliquez sur le lien vidéo. Elle date de 2002, mais une telle vague n'a pas d'âge. Avec du beau monde sur l'eau. Salut les Austaliens!

Its been 10 years since the last event at this famed right hander and some of the worlds best riders are frothing to get their teeth into it."I cant wait" said local Top 24 rider Ryan Hardy." This is the best time of the year for the BOX and it will be an amazing event to be in"
This will be the first time that the IBA unveils the new GSS format which will feature the Top 24 riders taking on 2 wildcards and 6 successful trialists.
The 32 man draw will allow each competitor the chance to surf three times in a round-robin format that features a progressive leader-board. Riders are awarded points for where they place in the heat (6,4,2,1). After the 3 rounds the Top 16 will move into the second phase of the contest where it reverts back to a man-on-man format. "Its something fresh" said IBA Tour manager Terry McKenna. "This is good for the riders, great for spectators and will also create tons of content for the media and TV series"
Trials start on April 11th and the main event starts April 14-20.The Box. Margaret River. Western Australia

For thoose who don't know the Box right hander, here is a video. A sort of vintage one, dated from 2002. But such wave has no age. With good guys in the swell. Hello Aussies!
Commentaires sur The Box Avril 2011